8 essential Australian experiences you might not know about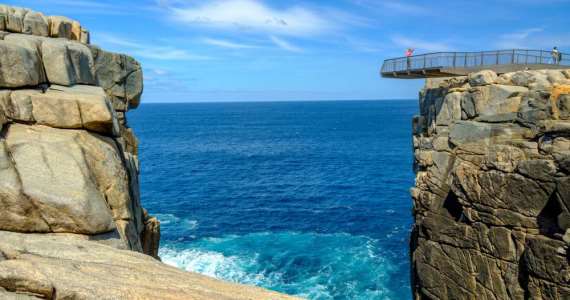 Torndirrup National Park near Albany, WA is astounding.
Credit: Tourism Western Australia
In the words of Captain Obvious, Australia provides some amazing experiences.
What the captain fails to mention, though, is that this wealth of remarkable attractions means some truly incredible experiences are often overlooked.
We thought it was high time to change that, so we put together this superb line-up of underrated Australian activities.
From the easily reached and the inexpensive to the once in a lifetime, exciting adventures await.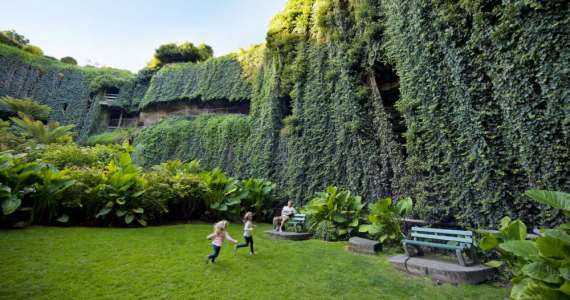 Impressive: Umpherston Sinkhole, Mt Gambier, SA.
Credit: SATC/Adam Bruzzone
Exploring Torndirrup National Park, Albany, WA
Sure, Australia teems with treasure-rich national parks that all jostle for attention, but Torndirrup clearly deserves far more footprints than it receives.
It's massively mesmering: rugged and windswept and crammed with eye-popping, funky features. Among the most impressive is The Gap where the full force of the ocean's wild fury is laid bare in dramatic fashion. And it's all easily admired from a raised viewing platform.
Book now: BIG4 Emu Beach Holiday Park or BIG4 Middleton Beach Holiday Park.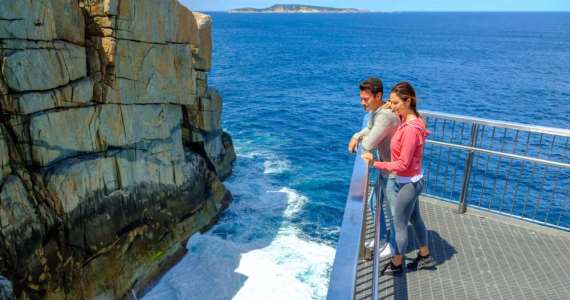 The Gap reveals the ocean's full fury, which not even this picture adequately demonstrates.
Credit: Tourism Western Australia
Climbing the Shot Tower, Hobart, TAS
Found 10km south of the CBD, the Shot Tower was once tasked with manufacturing ammunition. Today, it's in the firing line of visitors seeking spectacular panoramic vistas.
The structure has a few quirks that enhance the interest, including a sign that proclaims it took eight months to build when the actual figure is more like eight years. Its height is another point of contention.
Book now: BIG4 Hobart Airport Tourist Park.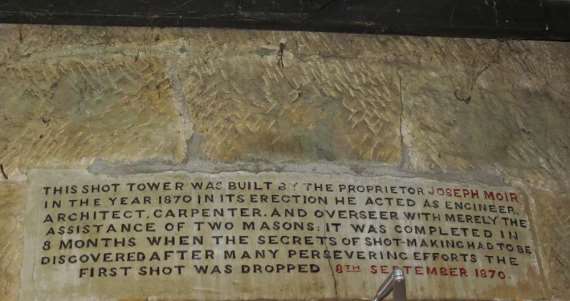 Fake news? The sign heralding the eight-month completion of the Shot Tower.
Credit: Tourism Tasmania/Kathryn Leahy
Wandering around Umpherston Sinkhole, Mt Gambier, SA
Nature has moulded a wonderful creation, with a little help from humanity. In a former life the sinkhole was a limestone cave before relentless corrosion from seawater resulted in its roof collapsing.
It has since become a spectacular sunken garden with a size and scale that is only truly appreciated with a first-hand visit. Better yet, it's centrally located and open day and night.
Book now: BIG4 Blue Lake Holiday Park.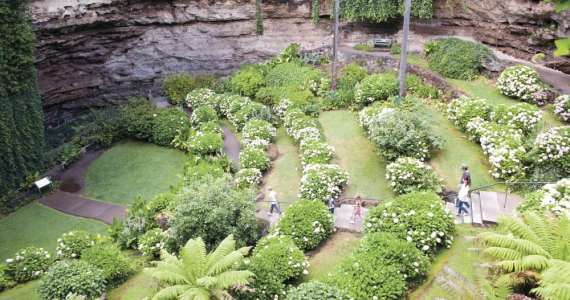 Sinking feeling: descend into the depths of Umpherston Sinkhole to appreciate its mammoth size and scale.
An airboat tour of Mary River wetlands, NT
Spotted on the fringes of Kakadu National Park, the wetlands of Mary River are home to a feast of fascinating flora and fauna, including crocs. And witnessing it all while on an airboat is unbeatable.
It's an exhilarating experience that provides unparalleled access to a mind-blowing section of the Top End. If you're lucky, your friendly guide will be armed with intimate knowledge of these action-packed surrounds.
Book now: BIG4 Howard Springs Holiday Park.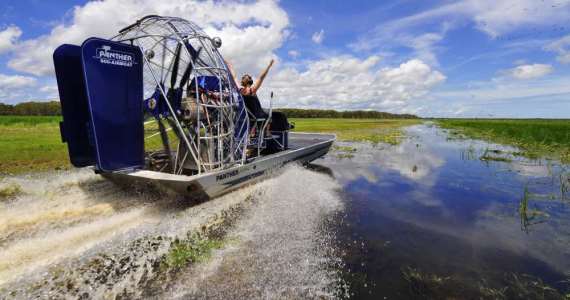 Strap in for a thrilling ride aboard an airboat.
Swimming at Blue Pool, Bermagui, NSW
Move over Bondi Beach's Iceberg Pool; Bermagui's Blue Pool is every bit as alluring. Found in the South Coast NSW region, this natural pool (well, sort of natural) is a prized place for a refreshing swim.
The backdrop of craggy, towering cliffs only adds to the occasion, while the sparkling coastal views afforded from this vantage point are worth a visit alone. Best of all, this experience won't cost you a cent.
Book now: BIG4 Wallaga Lake Holiday Park.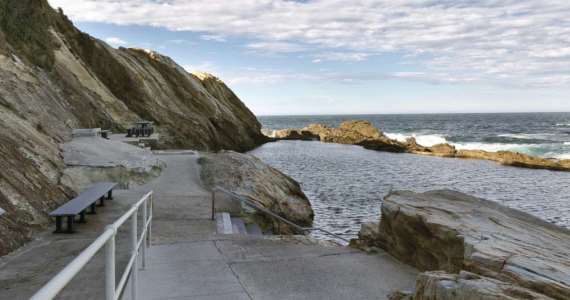 Blue Pool is a gem of the South Coast NSW region.
Credit: Destination NSW
Delving into the SS Yongala wreck, Ayr, QLD
Admittedly, this site earns much attention – thousands head underwater each year for a diving experience regarded as one of Australia's best. Yet how many of us can honestly say we know the doomed ship's backstory? It's not exactly Titanic like, but details of how the SS Yongala ended up on the sea floor are thoroughly captivating.
Dive tours depart from Ayr and provide an eerie, incredible experience where you'll be joined by a wealth of magical marine life. Or relive the fascinating yarn at the Townsville Maritime Museum.
Book now: BIG4 Ayr Silver Link Caravan Village or BIG4 Townsville Woodlands Holiday Park.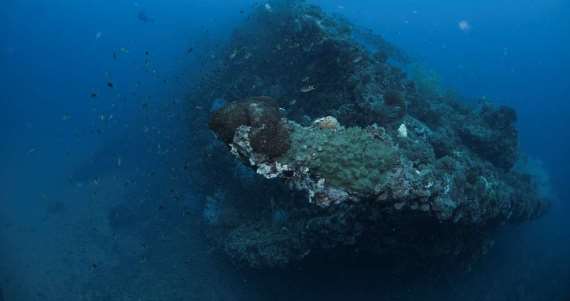 The backstory of SS Yongala is captivating.
Credit: Yongala Dive
Wander around historical Clunes, Goldfields region, VIC
Although this isn't the only place in Australia that could claim to be forgotten by time, it certainly seems to be overlooked by the masses. A wander along this old gold-mining town's main street is like a trip down memory lane – ignore the modern cars – with a streetscape that appears untouched since its creation.
In fact, Clunes is regarded as having the finest collection of 19th century buildings anywhere in Australia, which helps to easily evoke thoughts that you've travelled back a century or so. Charming.
Book now: BIG4 parks in the Goldfields region.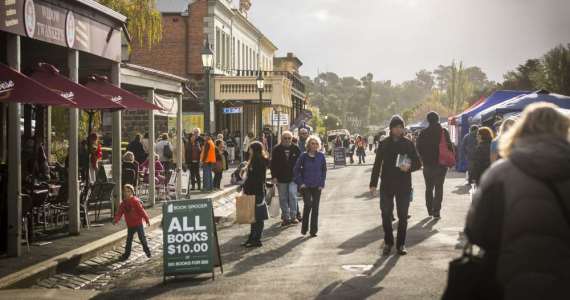 Clunes generally only bustles like this for its annual Booktown Festival, held in May.
Touring Coober Pedy, SA
The opal-mining town is hardly a spotlight avoider, but you get the feeling its unique nature warrants more attention. Simply put, Coober Pedy is absolutely mesmerising and a destination that every Australian should experience at least once.
It's well-known that much of its infrastructure has been built underground so locals can avoid the heat, and it makes for a super interesting and incomparable visit from the moment you enter town. The incredible landscapes in and around Coober Pedy only add to an extremely memorable experience.
Book now: BIG4 Stuart Range Outback Resort.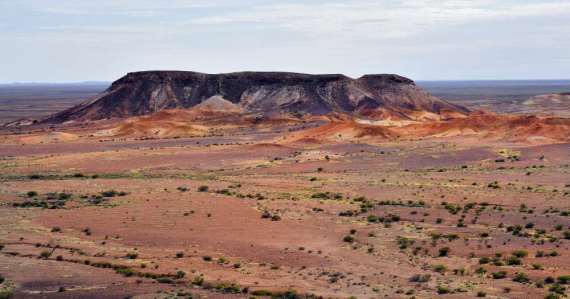 The landscapes in and around Coober Pedy are jaw-dropping.
Source : BIG4 Holiday Park November 2018
Reproduced with the permission of BIG4 Holiday Parks. This article first appeared on BIG4.com.au and was republished with permission.
Important:
Any information provided by the author detailed above is separate and external to our business and our Licensee. Neither our business, nor our Licensee take any responsibility for any action or any service provided by the author.
Any links have been provided with permission for information purposes only and will take you to external websites, which are not connected to our company in any way. Note: Our company does not endorse and is not responsible for the accuracy of the contents/information contained within the linked site(s) accessible from this page.
Source: Delta Feed New