With so many ways to measure the quality of a company, you can easily become confused when it comes to deciding which ones are worth adding to your share portfolio. Rather than over reliance on traditional performance indicators, Warren Buffet the world's most successful investor and champion of value investing methodology favours what he calls intrinsic value (IV).
While the P/E ratio – (current) share price / (historical) earnings per share – tells you what the market is prepared to pay for the current earnings per share of a company, it reveals nothing of the value of a company, either now or in the future. Buffet proved convincingly that IV – the sum total of the businesses worth based on earnings, dividends, equity and debt – is the key to distinguishing superior stocks from their lower quality counterparts.
Buffet maintains that companies capable of growing their IV are also more likely to provide increasing capital growth to your portfolio. Analysts arrive at an IV range by looking at a company's financial statements over time and assessing its management, markets and growth potential.
One of the primary tenants of value investing is the desire to understand businesses and not just treat the share market like a lucky dip with its fortunes at the mercy of share price momentum. Governed by more short-term drivers, share prices can (and do) vary enormously over a year, whereas key business fundamentals are less volatile.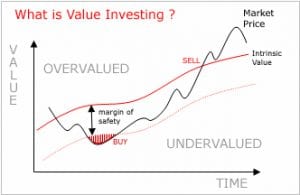 Value investors like Buffet understand the importance of seizing rare buying opportunities like the one thrown up recently when salary packing specialist McMillan Shakespeare (MMS) entered a trading halt. When MMS resumed trading it had fallen from around $15 to an opening price of $7.20. Value investors saw the share price drop as an exceptional chance to buy the stock at an extreme discount to its IV.
Since then, the share price has climbed back up to $13.20, that's an 85% gain for investors who understood the value proposition well enough to buy in $7.20. With the (tax-related) overhang now removed from the sector – along with the proposed Labor government reform that threatened to kill the sector – the gap between MMS's share price and its IV is continuing to close.
So while price remains an important performance ratio, your decision to buy or sell should always be based on underlying quality. It's always preferable to buy a good underlying business at a significant discount to its IV. That's because it's more likely to grow the long-term value of your portfolio than buying a lower quality business with fewer opportunities for future growth at a cheaper price.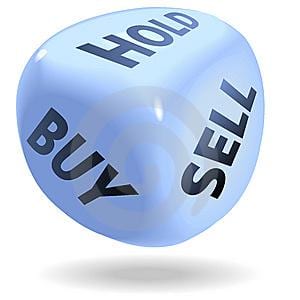 But remember, the closer the share price gets to a stock's IV, the greater your risk of overexposure to any single stock. Equally important, remember that buying shares in a poor performing business will almost guarantee you lose money over time. Alarm bells should ring if the gap between share price and IV continue widening, chances are you're sitting on a future time bomb.
Given that IV calculations are only ever an estimate, it also makes sense keep an eye on how macroeconomic and industry-specific factors also impact individual stock performance. In the case of MMS, value investors looked at the range of analyst valuations and quickly calculated that there was at 82% chance of MMS's IV being at the top of the range – based on Labor losing the election and being unable to push through proposed legislation.
By keeping a close eye on IV forecasts, and the direction in which they're heading, you'll get a good idea of whether the stocks you're looking to buy are 'value plays' or potential time bombs.
If you want to learn more about how value investing can help you achieve financial freedom, give Delta Financial Group a call today on 02 9929 3343 or email us at enquiries@deltafinancialgroup.com.au