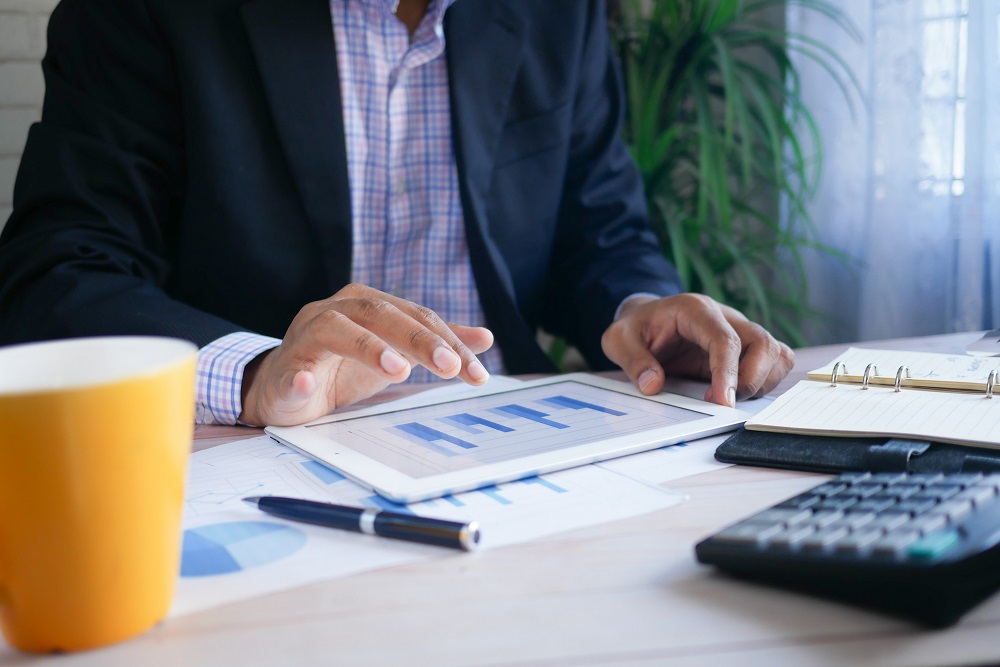 Image Source
Are financial advisors worth it?
That's a fair enough question and one that may be commonly asked by people who are considering seeking some professional help regarding their finances. When it comes to making the right financial decisions, deciding on enlisting the help of a financial advisor becomes a part of that decision-making process.
In this article, we're going to take a look at the value of a financial advisor and how it can be of benefit to you.
What Does a Financial Advisor Do?
While this can vary, as some financial advisors specialise and some don't, generally speaking, a quality financial advisor will be an expert at money management and creating plans that both solidify and improve your financial position. They'll be able to help you identify financial risks and opportunities, so you can avoid the money pitfalls and take advantage of good opportunities when they present themselves.
A good financial advisor will tailor their services to meet your specific needs and requirements. A "one size fits all" blanket approach won't be taken, as sound financial advice and planning can only be the result of assessing each client individually and coming up with the very best solutions.
Learn How To Manage Your Money
People who are currently struggling financially due to a lack of income, too much debt, and overall poor money management will learn how to better manage their finances with the help of a financial advisor.
Money management can include things like formulating a budget, learning where you can cut back on unnecessary expenses, consolidating credit card debt and paying off crippling debts in a faster time, and more.
No matter what your plans are for the future, getting control of your finances is a vital first step and a financial advisor can put you on the right path.
Discover Ways To Invest Wisely
Many people seek professional advice and guidance when it comes to discovering ways to make their money work for them. Investments are often the key to achieving this goal and increasing your income, as well as producing more than one source of income.
There are numerous ways you can make your money grow through savvy investing. If you don't have any experience with investing, then it can be risky. That's why it's wise to seek professional assistance when it comes to this.
Your financial advisor will be able to guide you along the investment path, making suggestions on the very best ways you can invest your cash so you'll receive a positive return down the track. You won't want to be putting your money down on investments that are considered high-risk, so that's why it's so important to seek professional guidance on investing and a financial advisor will offer this to you.
Investing is one of the most effective methods of growing your wealth, no matter what your goals are for the money you'll make.
Plan Effectively for Your Retirement
Retirement planning is extremely important. When the time comes to quit work for good, you won't want to be left high and dry without enough money to do all of the things you dream of doing in your retirement years. The earlier you start to plan for your retirement, the more time you'll have to be able to save money and generate future income for your retirement.
You won't want to rely solely on a pension and it's not always a wise course of action to rely on a superannuation fund either. The best thing to do is discuss your options with a qualified and experienced financial advisor. Together, you can formulate and map out your retirement plan to ensure a stable future for you and your loved ones.
You may even want to consider setting up a self-managed super fund, also known as an SMSF. Your financial advisor can help you every step of the way. Self-managed super funds give you a lot more control over how your money is invested and you'll also have some tax advantages with an SMSF as well.
For Expert Financial Advice, Talk To Us First
Are financial advisors worth it? If you want to make your money work for you and enjoy the very best future, then the answer is a definite yes. Arrange a consultation with Delta Financial Group and discover how we can help you.