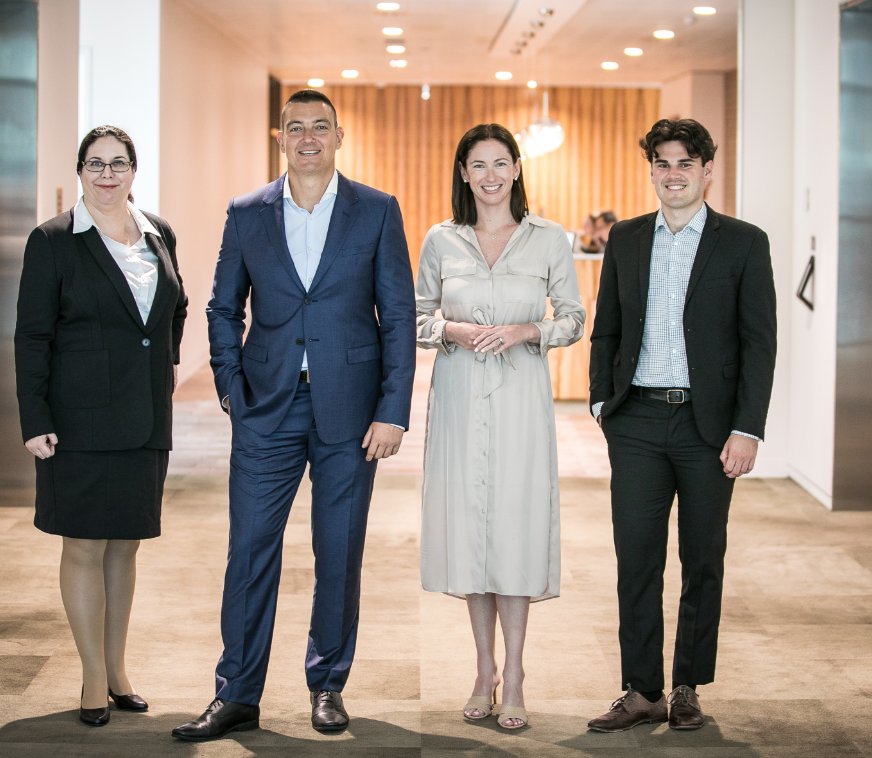 Bring your ideal future to life
About Delta Financial Group
Our role is to get you financially organised, make managing money easier and get you excited about what's possible.
If money was no object, what would you do?
Would you travel the world or start a second career? Maybe master your golf swing or volunteer for a meaningful cause?
Or would you make that long awaited sea change or give the kids a helping hand?
It's your life. You choose.
Mike Sikar
Founder & Principal Advisor
I've been a leader and innovator of the financial services industry for almost two decades, as a stockbroker from 1997 – 2007 and as a financial advisor from 2008.
I'm passionate about businesses, travel and life, but most of all, I love helping people make smart choices with their life and finances.
Challenging myself, building long-lasting relationships and seeing my success mirrored in my clients reinforces why I do what I do.
Managing money comes down to basic psychology-understand how it works, know what you want it for and consistently apply the key principles to get the most out of it.
Together, You Can Achieve More
Our values dictate how we work together
Care factor of 100
Your're treated like our family. Your well-being is our priority. If it's important to you, it's important to us.
Leading the way
Providing direction and objectivity, a clear path forward, removing obstacles, identifying contingencies and getting your financial life sorted.
Empowering you to action
The best results happen when your decisions are put into motion. Motivating you to take action and get things done is our superpower. We'are your empowering agent.
Innovative for a bigger impact
Combining our creative thinking, unique financial strategies and the latest in technonogy keeps us at the forefront and ensures a truly personal experience, or truly personal experiences.
What success looks like
Hear from our clients themselves.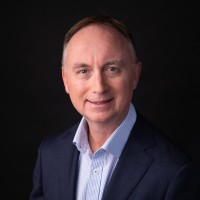 David McGuiness Partner
Mangioni Biggs + Co
"With Mike's advice and help so far, we have been able to get our financial house in order and started to think seriously about our retirement while putting in place an investment plan to get there.
We like the regular follow-ups and feel that communication is always accessible. We feel confident we can achieve our retirement income goals with Mike and have a sense of relief that we took the first step."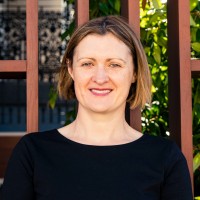 Marie O'Looney Associate Director
SDA Strcutures
"Mike and his team present financial jargon and investing in easy to understand ways and always take time to explain and follow up all our enquiries. We are delighted with Mike, Jess and their team and value their personal approach and service."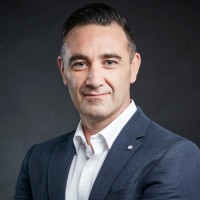 Michael Micallef Chief Executive Officer & Managing Director
Oldfields Ltd
"When we started working with Mike, we had a strong household income but no clear investment strategy. Our super was not being managed properly and we also needed to declutter our finances. We value having one person as my central go to contact for my personal finances. I like the fact that its not all on my shoulders and I am confident with working with Mike and his team that I will get a better outcome than doing it alone. Highly recommend his service to other time poor executives.
Frequently Asked Questions
Why should I choose Delta?
We believe that financial planning is not all about the money. It's about you and your life, first and foremost. Having money allows you to make choices, enjoy more and worry less.
We also believe that financial planning is not simply a case of 'set and forget', it's about planning continually and forming a meaningful relationship.
We'll be with you through the highs and the lows, the challenges and the victories.
We are an experienced team made up of equal parts financial know-how and a caring heart.
We're always abreast of the current and most relevant economic, global and market information, so we can keep you up to date and make necessary changes along the way.
Our services and strategies are tried and tested and come from a collective pool of creative thinking, unique financial strategies and the latest in technology.
We're all about you and what you want. We provide the tools and support, and help you control your money. After all, it's YOURS.
When you join our Delta family, you get us for the long-haul. We're by your side all the way, helping you navigate the complex world of financial management.
All our advice is documented and explained, so you fully understand the benefits, actions, risks, costs and expectations. We'll take care of the admin and paperwork and manage it through to completion, so nothing is missed, and you get results sooner.
If you're happy, we're happy.
What can I expect to pay for your services?
In order to get the full benefit of our personalised service and yield truly effective results for long term financial security, there is a minimum cost to work together, starting from $5K (+gst) pa.
The actual cost will depend on what you need and the type of advice and support necessary to make it happen. As we're not a 'one size fits all service,' we will let you know the exact cost after we meet.
However, if already feels this investment this is out of your reach, there are other ways we can help you out.
Our resources page is packed full of complimentary materials including blog posts, informative videos, education guides, white papers and even eBooks you can download for free at any time.
All material is well researched, prepared exclusively by our very own in-house finance experts, and based on what we believe is important when it comes to using money to get more out of life.
How much does an initial consultation cost?
The initial consultation is on the house and entirely obligation free. We only ask that you commit to a time and be fully present when we do meet.
It's all about getting to know each other, learning about you, your family, your goals and wishes for the future. It's also about gauging whether or not we'd be a good fit for each other over the long-term.
We appreciate that taking the next step is not always a given, and that's OK. That's what the first meeting (initial consultation) is for. And that's why it's on us.
Why do I need a financial adviser and can't I do it myself?
You can.
There are countless fantastic tools and resources available for people who wish to handle their finances and plan on their own. However, even with all the resources available, unless you have at least a basic knowledge of how money works, a lot of time, and are very disciplined, most people are simply unable to stay on top of things consistently.
Planning for the future involves far more than simply researching funds and staying up to date with the markets. There are many moving parts, and like a jigsaw, unless each piece is put in the right place, the picture won't be complete.
Investing in our help is essentially an investment in your happiness. It reduces the risk of making a potentially irreparable mistake by missing a crucial step, or not keeping on top of economic and market developments, as well as other important but often overlooked factors, such as unexpected life changes or events.
Managing money is serious business. Most of our clients are living busy lives, and rather than wasting their valuable time trying to sort out their financial affairs, they work with us so they can focus on the fun stuff—planning for a more enjoyable life – today and in the future.
How will I know if we are a good fit?
We could be a good fit if:
You're open and willing to receive advice that will help you take control, get organised and deliver results you could not get on your own.
You understand that getting professional advice and support is an investment you're prepared to make in yourself and your future
You're open-minded and have a 'what's possible' attitude. Because we're firm believers that the right attitude and sound choices go hand in hand for financial success.
You're willing to learn and implement the tools we provide to help you take control of your money and future. Remember, we're here to empower you to do this.
The best results happen when we work together over the long-term. If we don't believe we can help and provide long term benefits, we'll let you know.
On the other hand, we may NOT be right for you if:
You're looking for a get rich quick scheme or a magic 'fix everything overnight' pill.
You want free or cheap advice.
You're not prepared to take our advice or actions required to get results.
You're not as committed as we are to your long-term success.
You're rigidly fixed in your views and unwilling to do anything different.
I'm ready to begin what do I do now?
Firstly, congratulations on making the decision to take the next step towards something that could impact your entire life in the best possible way.
We warmly invite you to get in touch with us by clicking this link and booking a time to meet.
We really look forward to getting to know you and seeing how we may be able to help.
Not found what you're looking for? Please get in touch, we'd be delighted to help.